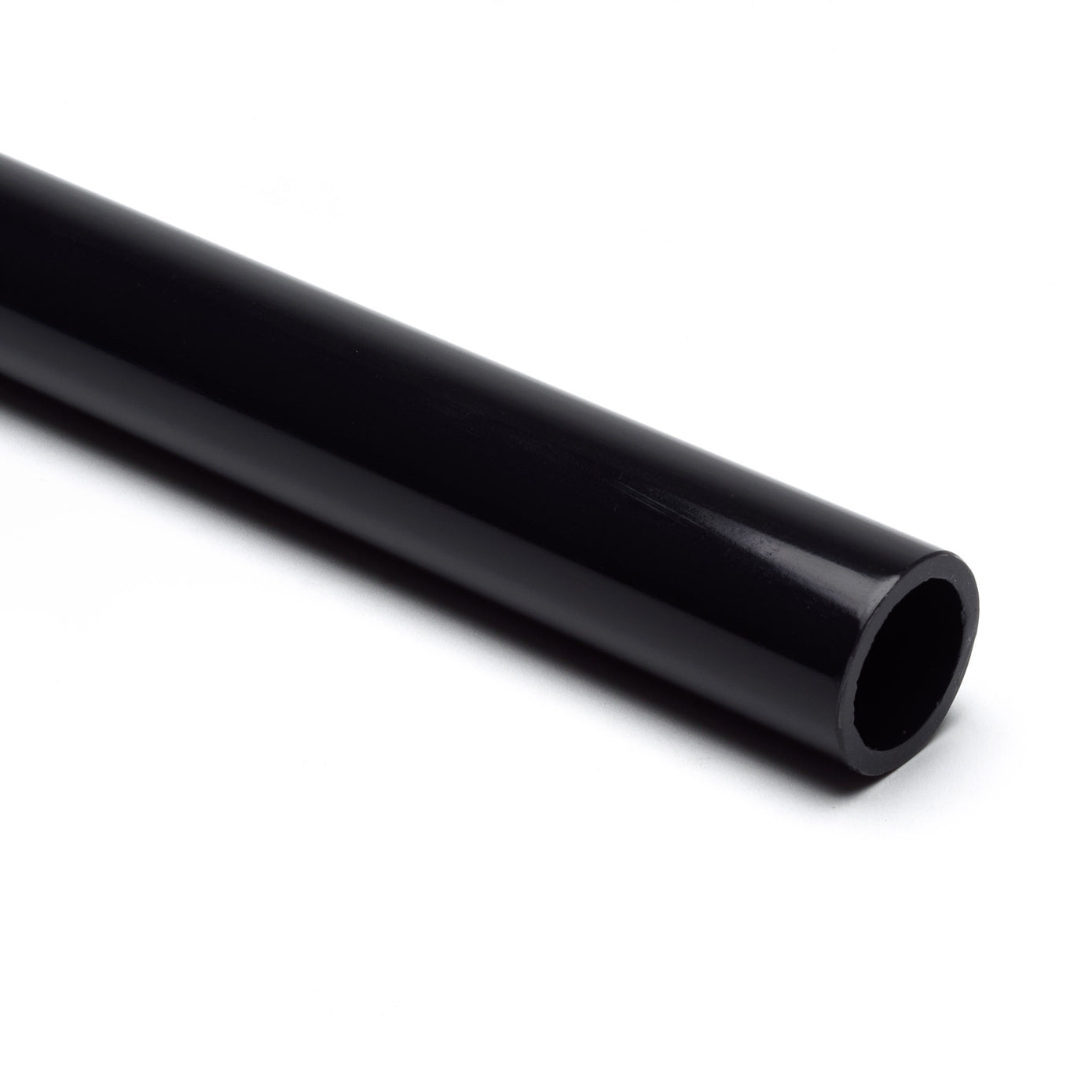 Black Opaque Acrylic Round Tube
Color Number 2025
---
Extruded acrylic tubes are available in lengths up to 72". Some light extrusion lines may be visible in larger diameters above 1/2". Standard wall thickness is 1/16" for tubes 1/4" - 3/8" in diameter and 1/8" for all other sizes. Some colors are available with 1/16" wall - please contact us to order. The diameter of acrylic tubes is specified as the outside diameter.

Tubes will be delivered with saw cut edges, but can be polished upon request. We can also custom cut to any length up to 72". Just contact us via our order form here. Cutting and/or polishing charges will apply.
Please note that lengths over 48" will incur an oversize shipping charge. If suitable for your project, consider ordering shorter lengths to save on shipping costs.
---